I don't know if it's just my mind, but I've seen so many people wearing burgundy coloured things this past week! I think burgundy is a great colour to wear for A/W and just a great colour to wear whenever.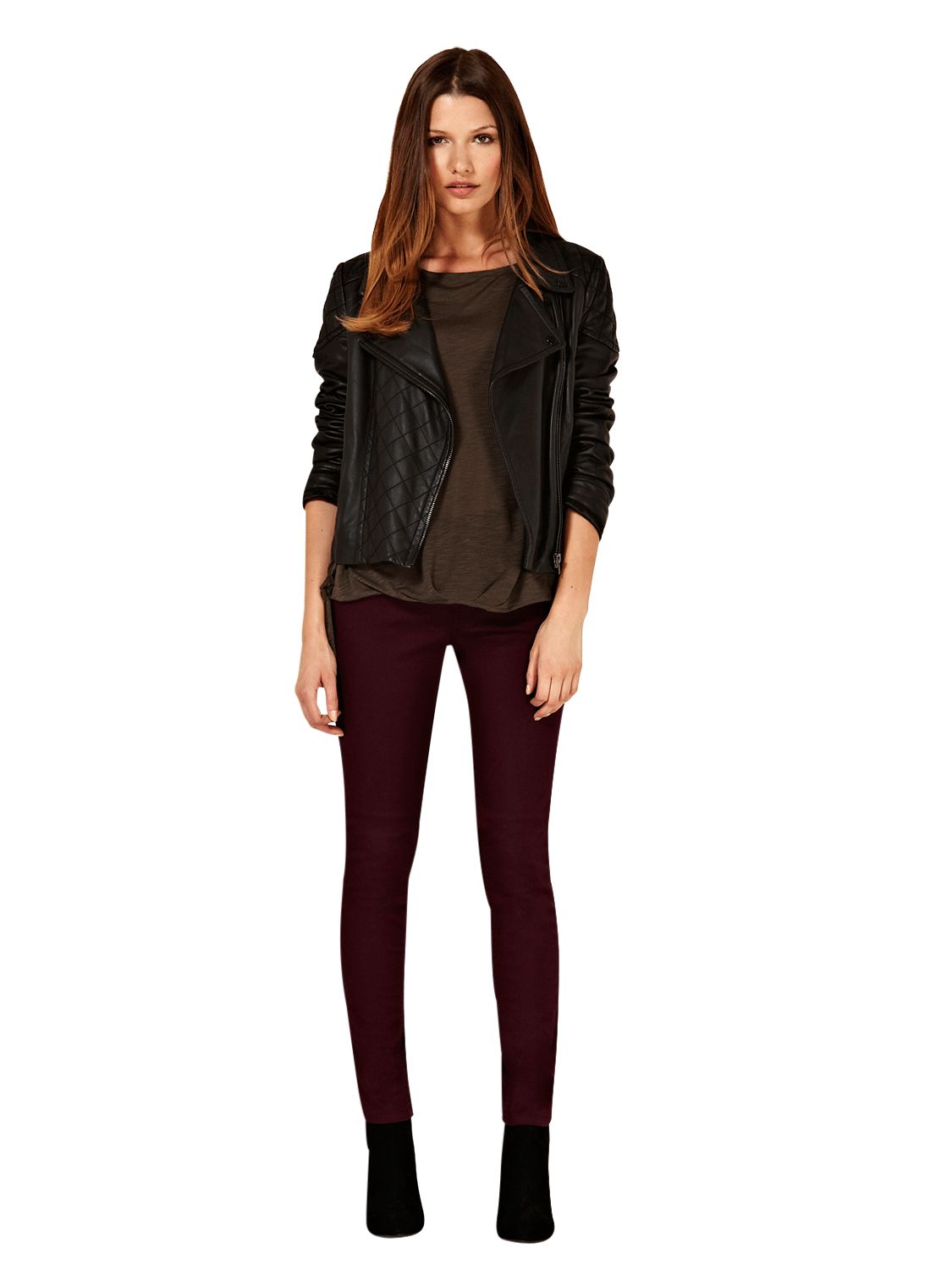 I'm a sucker for burgundy jeans. I've been wanting a pair for a while now.
You can style them with almost anything, they're just fabulous!
*Pictures taken from Google Images*
I love how I would match this outfit with black jeans, but burgundy gives it that more "umpf'"
I guess you could say that burgundy is an alternative colour for black?
Not only can girls rock the burgundy, but also can boys!
Here are my "Burgundy wants"